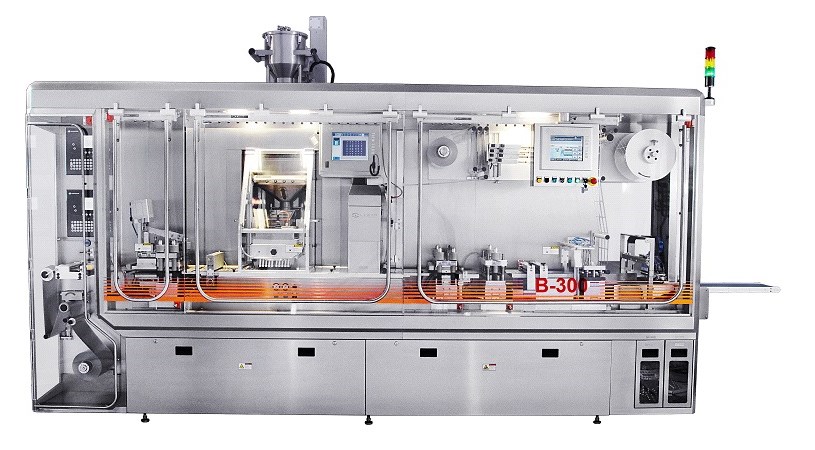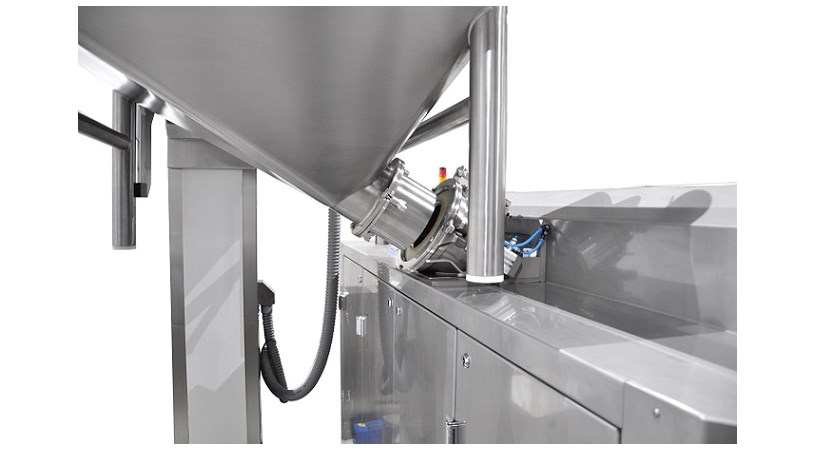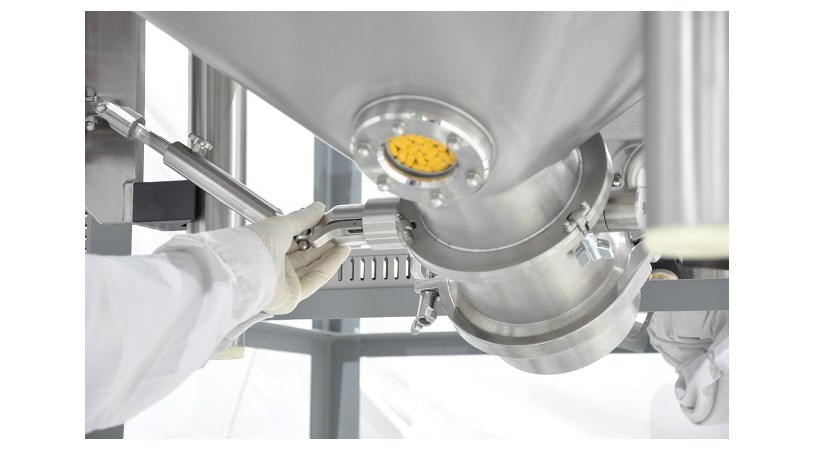 The blister machine, model B-300, is designed as OEL3 exposure level, which is sold to Europe. The whole machine is covered from beginning of the foil supply until finished blister is cut. The product feeding area is the the most dusty place, which is individually covered. The dust extraction ports inside the machine are connected to the main dust extraction port to go into the Bag-in Bag -out central Dust collector. Electrostatic eliminator system to remove dust that remains on the machine.
The machine is equipped with an online printer to possibly print each tablet to control batch number, batch, and expiry date. The blister is designed as child-resistant.
The contained Lifter to load tablet into hopper of the blister machine, equipped with tablet valve or split butterfly valve.