FAT and GMP: IMPORTANT LINKS IN THE INVESTMENT PROJECT FOR PHARMACEUTICAL PLANT DEVELOPMENT
The Vietnamese pharmaceutical industry is a promising market for development in Asia with increasing demand thanks to the growing population, improved income, increasing urbanization and other environmental conditions. 1
To meet the increasing demand, many large domestic and foreign pharmaceutical manufacturers have invested in upgrading their plants, aiming to break through the development of new pharmaceutical products to improve treatment quality and accessibility to the community. However, the procurement of equipment always poses a significant challenge for the project staff. The question in each member of the project team is how to get the best equipment, all risks in production later must be tightly controlled to ensure that the final product supplied to the community meets the desired quality level
To ensure that the output product is safe, meets standards, minimizes defects and recalls, and optimizes resources. Tien Tuan understands that instead of hoping for the best - we plan for the best.
Factory Acceptance Test - What is FAT?
Factory Acceptance Test – FAT is a set of tests that are defined and planned in advance to demonstrate suitability for use according to customer requirements, performed at the Supplier's factory before delivery.

 A typical FAT involves customer representatives present at the factory for 2-3 days (or more). The personnel involved may vary depending on the technical requirements of the product and the objectives of the project, generally including: production, QA, mechanical and electrical, to confirm that the equipment is manufactured according to design and customer expectations.2
The main components of a FAT program
The FAT qualification process is carried out based on a pre-approved plan and outline.

The qualification report based on the approved outline specifies whether the test items PASS or FAIL.

In case of a FAIL test, the content will be recorded and mentioned in the post-FAT meeting, then both parties will discuss and give opinions and corrective measures.
Since after the COVID pandemic, FAT activities have gradually shifted to online or online combined with fieldwork with many connection points to simultaneously maximize observations and records on equipment quality.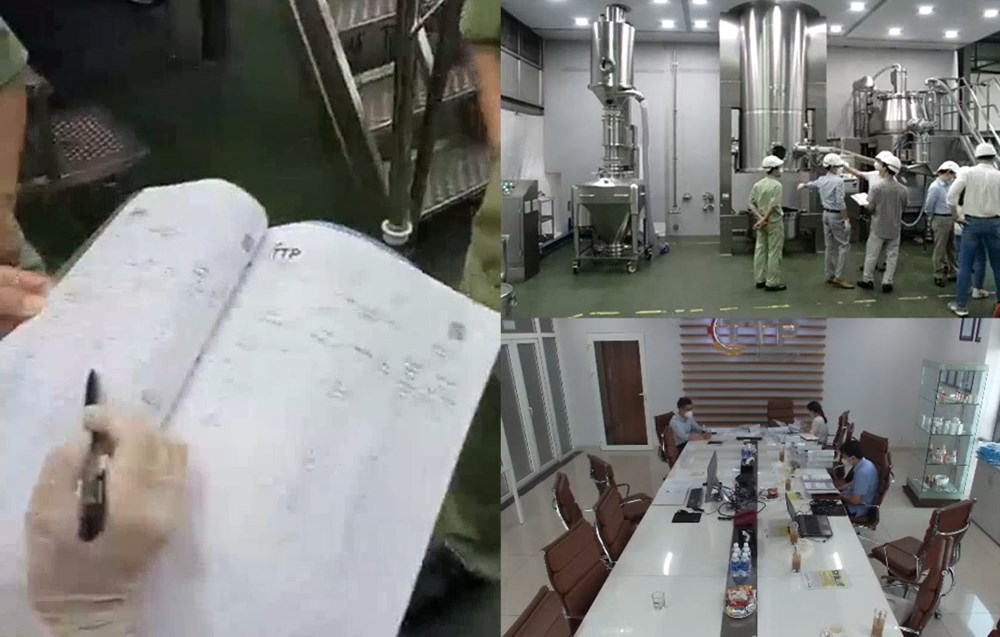 Position, role and benefits of FAT in the project implementation process
FAT is not only beneficial for the buyer but also for the equipment supplier. For the equipment supplier, correcting technical characteristics as soon as the system is still at the manufacturing plant helps minimize costs and time for repair and remediation.
For example, a mold detail of a blister machine was found to be unsuitable during FAT, resulting in a tablet blister that did not pass the leak test, the equipment manufacturer could immediately investigate the cause and remedy it within a day. If there is no FAT, this error is detected at the place of use, it will take time to move for experts, costly raw materials to test run, human resources, energy of the buyer. From there, it causes a large increase in budget and progress for the total project for a small technical error.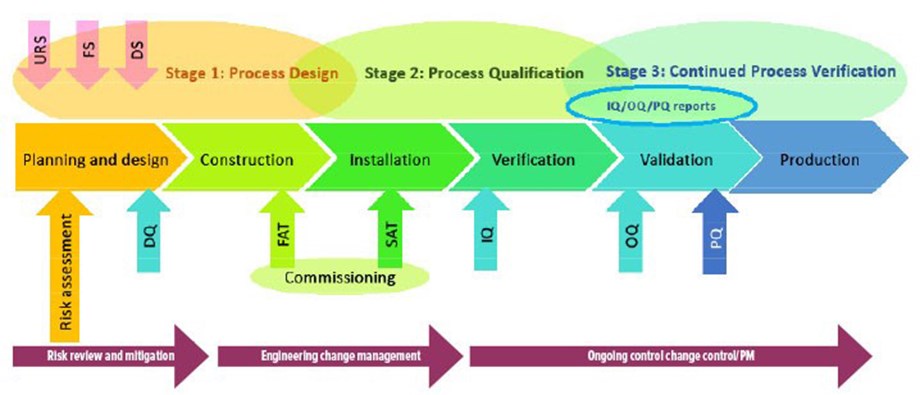 Lưu đồ 1 3
For the buyer, according to the recommended flowchart of GAMP5 above, FAT is performed after completing Design Qualification (DQ), when the equipment has been fully manufactured, to determine whether the equipment meets all functions based on initial expectations or not.
After successful FAT, the equipment will be dismantled for transportation. At the plant of the user, the equipment is completely reassembled and tested at the place of use, this process is called Site Acceptance Test (SAT).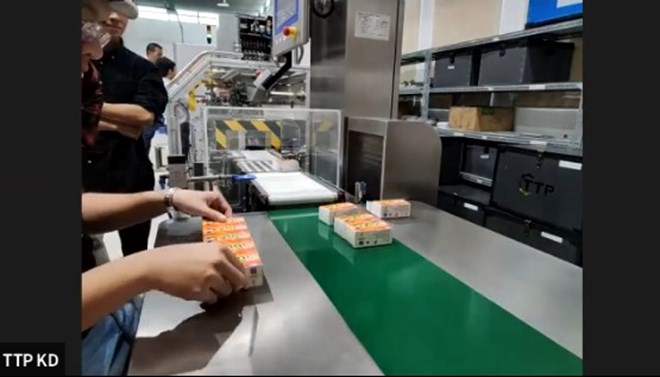 Ergonomic survey in FAT at TTP helps SAT process more smoothly
Complete FAT documentation makes it easy to switch to SAT, quality assessment and continuous monitoring.
The equipment will then have to go through installation qualification (IQ), operational qualification (OQ) and performance qualification (PQ) activities to demonstrate that user requirements and drug laws have been fully met, GMP risks are well controlled before starting production of test batches.
IQ tasks such as checking material fabrication, diagrams, equipment drawings, checking power sources,… are also reviewed in FAT
+ Checking material fabrication helps detect and limit rusting of machine parts during later operation.
+ Checking diagrams and drawings to ensure that equipment parts are manufactured and assembled according to design and ensure that information for maintenance is complete and accurate.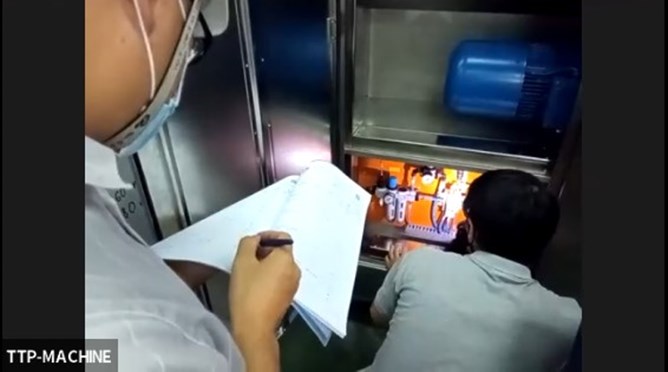 Customer checks compressed air source during FAT process at TTP 
Operational Qualification OQ is documented proof that the functions on the equipment operate according to their approved design. Standard Operating Procedures (SOPs), maintenance, calibration, sanitation will also be built in this operational qualification phase.

Testing alarms and setting product parameters during FAT at TTP 
Setting product run parameters on placebo tablets during FAT also helps save time and resources for OQ process to run more smoothly with pre-predicted scenarios.
In summary, the FAT process has significantly shortened the time for later stages of the project, helping to speed up progress as well as tightly control risks and contribute significantly to the success of each project. 
REFERENCE INFORMATION
1 Assessment from Vietnam Briefing page.
https://www.vietnam-briefing.com/news/vietnams-growing-pharmaceutical-industry.html/
2 2008 - ISPE's GAMP® 5:  A Risk-Based Approach to Compliant GxP Computerized Systems
3 Pharmaceutical Engineering Home. ISPE. (2023, January 1). Retrieved January 13, 2023, from https://ispe.org/pharmaceutical-engineering