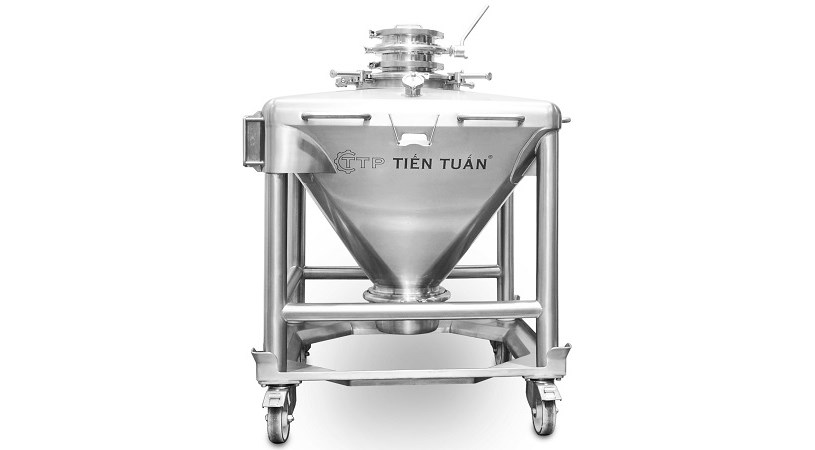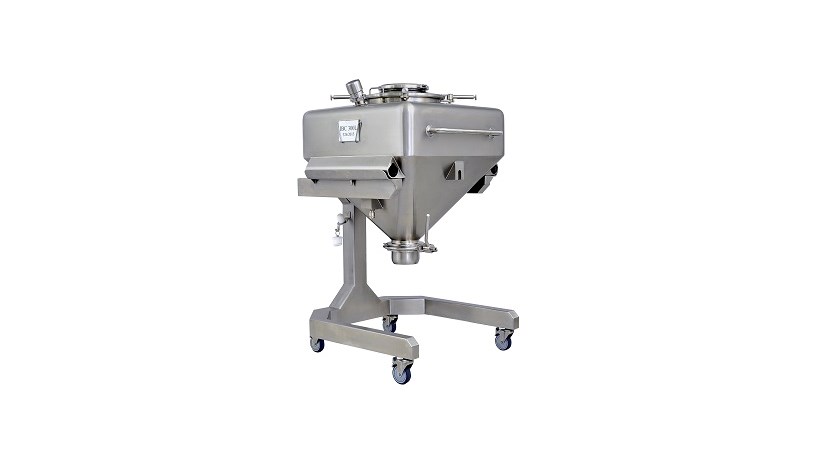 An Intermediate Bulk Container (IBC) is defined as a container used for transport and storage of fluids and bulk materials. The construction of the IBC container and the materials used are chosen depending on the application, i.e. there are various types available in the market: plastic composite IBC Container, steel IBC Container and stainless steel IBC Container.
Tien Tuan designs and fabricates different types of containers: Intermediate Bowl Container (IBC) for storage, mixing and transportation purpose. Besides, we also provide Drum, Tablet bin, Solution tanks (single wall and double jacket),….
The IBC has different options available:

- Attachment for blender
- Lid with baffle to mix the powder
- Vent connector
- Filter
- Stacking corners
- Butterfly valve on the lid: with tri-clamp, no tool, quick disassembly for cleaning.
The IBC can have its castor or detachable castor on the trolley.