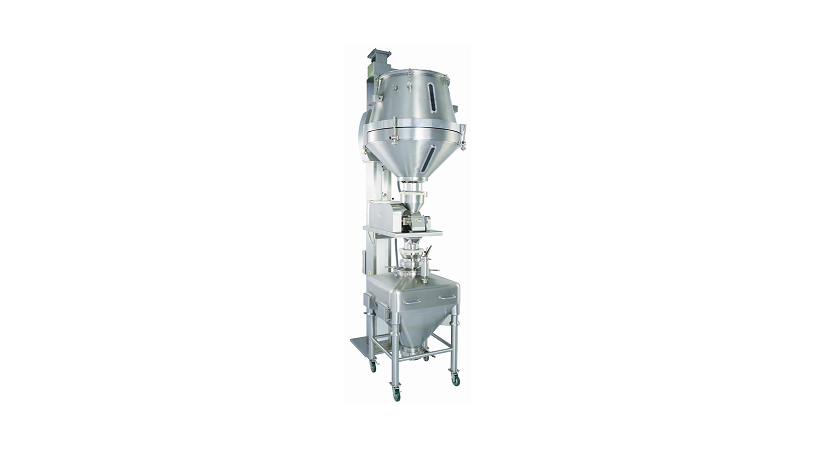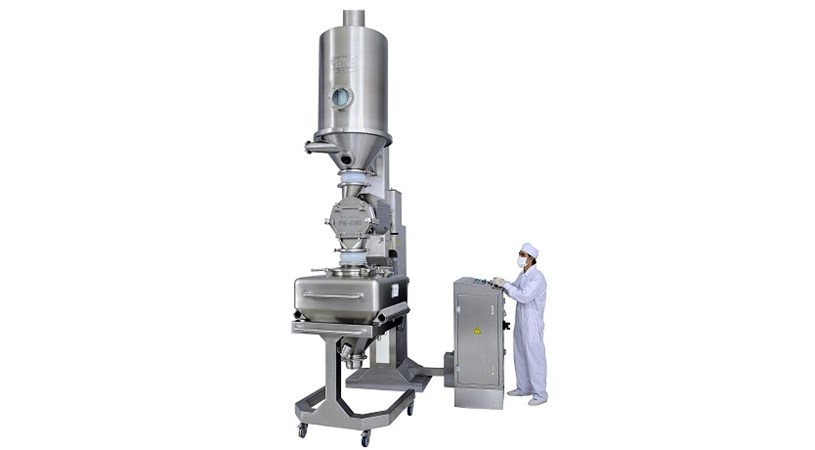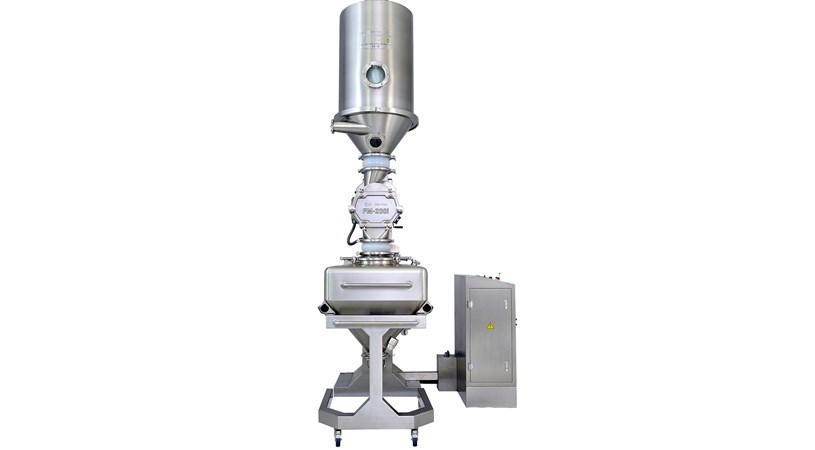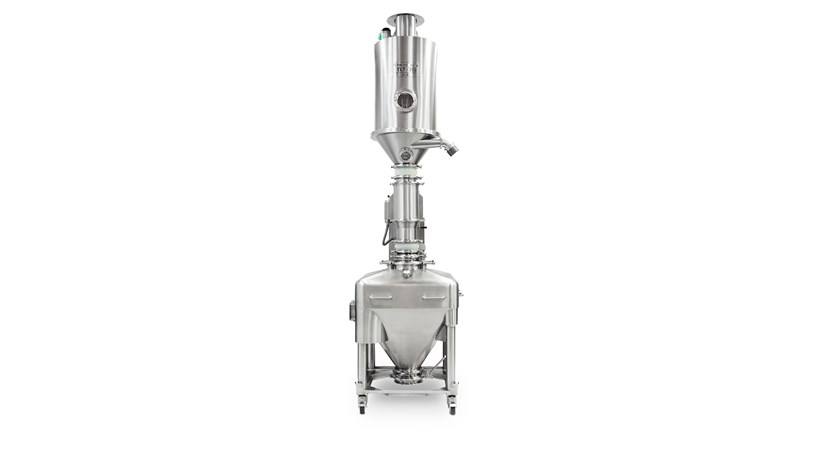 Material can be loaded into the machine by different method: by vacuum loader, by Lifting device with IBC/ Drum, or Lifting Device with Tablet Bin.
TTP provide different types of lifting, filling, discharge and transportation depending on customer's demand
The Lifter uses electric motors, ball screws and guide bearings (instead of hydraulic) not only to ensure safety for the user, but also to prevent leakage, making maintenance become much simpler.
For intermittent granulation line, the Lifting & Tilting Device is used to clamp the fluid bed container, raise it, rotate 180o and then lower it to connect with the Inline Dry Mill and the container below.

Lifting Device with Inline Cone Mill
This equipment is suitable for closed granulation line, fitted with an Inline Cone Mill. The machine can lift up and lower down the Inline Cone Mill, helping the handling process of discharging powder from the FBD container through the Cone Mill into the IBC/ Drum in a safe and effective way.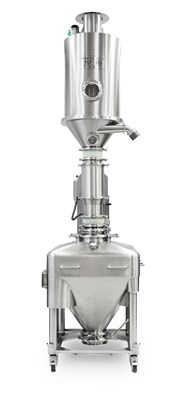 Lifting device with Inline Fitz Mill
For closed granulation line, operation just by "hold-to-run", the Lifting device can lift up and lower down the Inline Fitz Mill to discharge powder from the Dryer container through the Inline Fitz Mill into the IBC/Drum. This helps handling process become safe, labor saving and effective.