VIETNAM: THE FIRST PILOT BATCH OF RUSSIAN COVID VACCINE "OUT OF THE OVEN"
In July, nearly 30,000 doses of vaccines were successfully processed at Vabiotech Company - Ministry of Health.
This is the result of the cooperation process between the Ministry of Health of Vietnam and the Russian Direct Investment Fund (RDIF).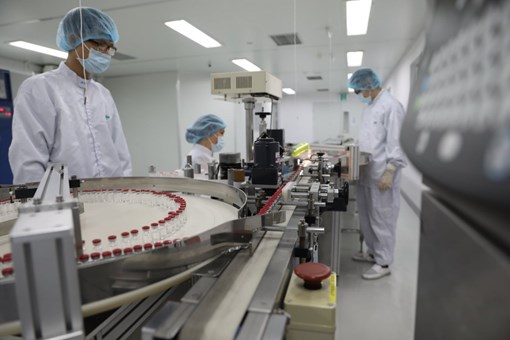 Vaccine production line at Vabiotech (Photo Credit: VOV)
Out of a total of nearly 30,000 doses of trial production, 10,000 doses will be separated and sent to the Gamaleya Institute (Russian National Institute of Microbiology and Hygiene and Epidemiology) for quality control & validation, at the same time, the remaining 20,000 doses will be simultaneously tested and inspected from agencies of the host country in Vietnam.
Sputnik V is a vaccine produced by Vector Adenoviral (human adenoviral vector) technology, using 2 different vectors for 2 full vaccination doses, so it provides long-lasting immunity than vaccines used together. a mechanism for 2 injections.
Russia's Sputnik V vaccine is produced in Vietnam (Photo VOV).
If successfully producing this trial vaccine batch, Vacbiotech will increase the production line capacity to 5 million doses/month.
In the context that more dangerous variants appear in many parts of the world and the epidemic situation in Vietnam is increasingly tense, this step will bring new hopes for Vietnam in particular and the world in particular. Together, they will join hands to fight the epidemic through the process of global vaccination.