TIẾN TUẤN EXPORTS PUNCTUALLY B600 BLISTER MACHINE AMID THE PANDEMIC OUTBREAK PEAK
In the complicated situation of the epidemic in Ho Chi Minh City, the export of the B600 automatic blister machine shipment was extremely difficult and challenging, however, with the consensus of Tien Tuan company. and the timely leadership of the managing board, the shipment was successfully exported to customers in the Asian market.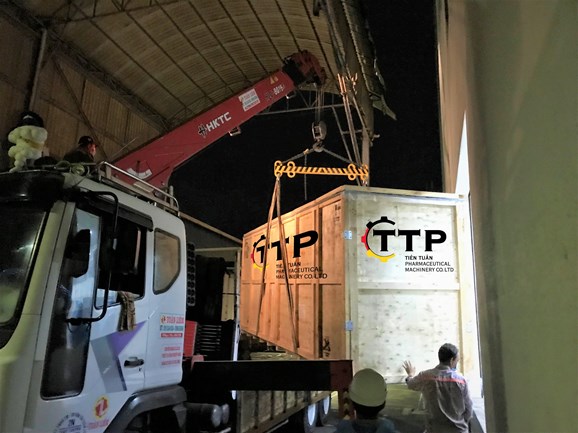 The export shipment is the B600 high-speed blister press machine, which is standardized in accordance with European CE and FDA (USA) standards, in accordance with the EU-GMP and EU-GMP regulations on good manufacturing practice. CFR Part 11 of the US. The machine has high productivity, finished products with good uniformity, smooth operation as well as the function of identifying defective blisters, empty blisters, chipped tablets, wrong color tablets, etc...