INDIA IS INTERESTED IN " $0.5 BILLION PHARMA PARK" INVESTMENT IN VIETNAM
Investing in Vietnam's pharmaceutical industry
A group of pharmaceutical enterprises in India is proposing an idea to build a pharmaceutical industrial park with an initial capital of 500M in Vietnam.
According to the Vietnamese Embassy in India, this is a suggestion made by the big players in the Indian pharmaceutical industry during a trade and investment promotion meeting chaired by Vietnamese Ambassador to India - Mr. Pham Sanh Chau.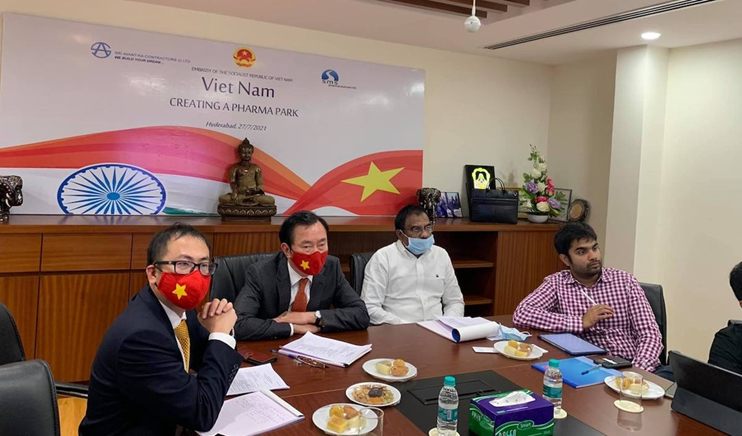 A trade and investment promotion meeting.
Opportunities and challenges for Vietnam's pharmaceutical industry 
Vietnamese Ambassador to India Pham Sanh Chau said that the construction of a pharmaceutical park will form centers to welcome large pharmaceutical "eagles" to invest in and produce long-term. Thereby, helping Vietnam reduce dependence on traditional pharmaceutical supplies, diversifying the production chain.
Trade promotion meeting between Indian pharmaceutical enterprises and Vietnamese Embassy at the end of July 2021
Vietnam's pharmaceutical industry is currently quite dependent on the supply of traditional medicinal herbs, the investment in this pharmaceutical park will be an opportunity to attract large pharmaceutical "eagles" to invest and produce in the long term.
Pharma Park is believed to promote Vietnam's development
It is estimated that if this industrial park becomes a reality and is put into operation, it will create 50,000 direct jobs, 200,000 indirect jobs and export turnover of US$ 5 billion per year.
Provincial Leaders spread across the three regions of North - Central - South Vietnam met and discussed directly with Indian investors their requirements related to land area, geographical location, infrastructure, etc. traffic floor, investment incentives... They are Bac Ninh, Thua Thien Hue, Thai Nguyen, Da Nang, Long An, Hai Duong.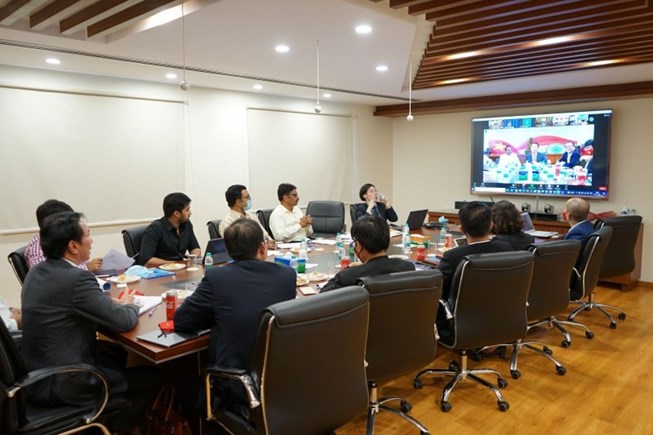 India seeks to pour investment to build a large-scale Pharmaceutical Industrial Park in Vietnam.